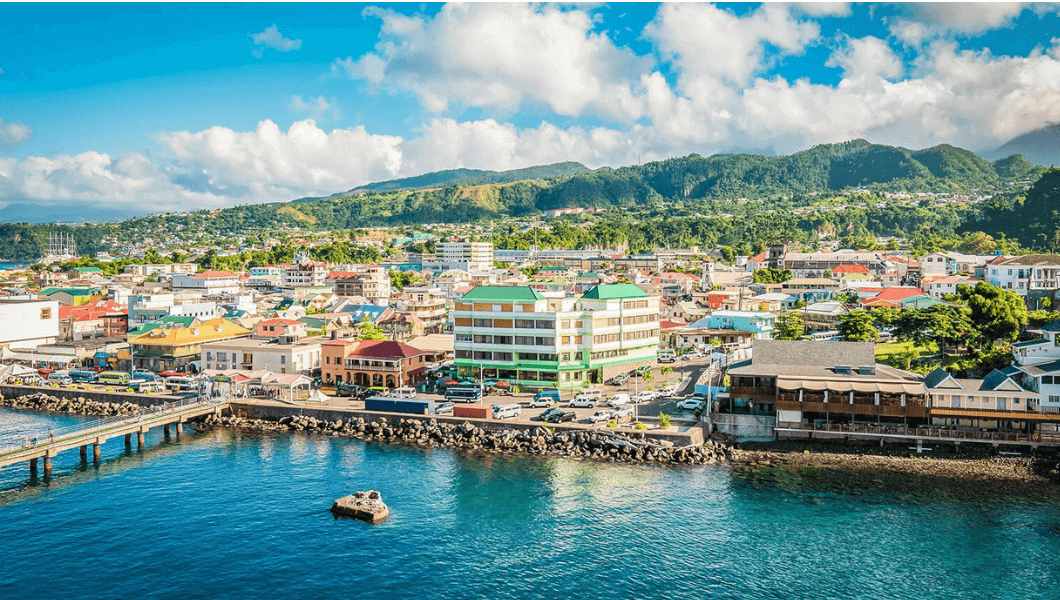 Dominica Citizenship by Investment Program
Developed in 1993 and reformed in 2014, this renowned Citizenship by Investment Program focuses on the overall quality and integrity of its applicants. Dominica was ranked No. 1 in 2017, 2018 and 2019 in the CBI Index, a publication by the Financial Times' Professional Wealth Management (PWM) magazine.
Dominica has become one of the most affordable and flexible second passport programs available. Until 1993 it was not possible to gain Dominican citizenship without residing in the country. The Dominican government changed that with the Economic Dominica Citizenship programme whereby the need for residency to gain citizenship was waived. Applicants making such a contribution are granted full citizenship for themselves and their family allowing visa-free travel to 137 countries including the UK and the Schengen area.
Requirements
The program requires applicants to make a significant economic contribution to the country. In exchange, and subject to a_ stringent application process and due diligence checks, the applicants and their families are granted full citizenship. The main applicant must be at least 18 years of age to qualify, meet the application requirements, and select one of the following options:
1. The Economic Diversification Fund (EDF) is a Government fund that supports socio-economic initiatives in Dominica.
Single applicant USS 100,000
Main applicant and spouse USS 175,000
Main applicant with up to three family members USS 200,000
Per additional dependant USS 25,000
2. Pre-approved real estate
Under the real estate option, applicants are required to purchase Government-approved real estate. The real estate must be held for a minimum of three years.
Minimum investment: US$ 200,000
The following Government Fees apply:
Single applicant USS 25,000
Main applicant and spouse USS 35,000
Family with up to four members US$ 35,000
Family with up to six members USS 50,000
Family with up to seven or more members USS 70,000
Dominican passport can also be obtained by:
– A spouse
– Adult children under 25 years of age
– Parents above 55 years of age
Approved citizens may add dependents to their application within five years of their application being submitted to the Citizenship by Investment Unit. All qualifying dependents must have a clean personal background with no criminal record and not be under any criminal investigation (other than in respect of a minor offense). A person that is deemed a potential security risk or who is or has been involved in any activity that is likely to bring disrepute to Dominica shall not be approved for citizenship.
Process & Time Frame
The application process should take no longer than three months from submission of the application to issuance of the certificate of citizenship, assuming there are no areas of concern with the application. Under the real estate option, the time frame may vary depending on the development.
The Citizenship by Investment Board, which provides oversight to a dedicated citizenship by investment unit (CIU), will consider an application for citizenship and its outcome may be to either grant, deny, or delay for cause. The average processing time from receipt of an application to notification of the outcome is three months. Where, in exceptional cases, it is expected that the processing time will be longer than three months, GIS will inform the applicant of the reason for the anticipated delay. Citizenship by investment application will be submitted in electronic and printed form by GIS on behalf of the applicant. All applications must be completed in English. All requisite supporting documents must be attached to an application before it can be processed by the CIU. All applications must be accompanied by the relevant non- refundable processing and due diligence fees for the principal applicant, their spouse, and each qualifying dependent. Where an application has been granted, the CIU will notify GIS that the qualifying funds and requisite government administration fees must be paid before the certificate of citizenship can be granted. Where an application has been denied, the applicant their application. A successful applicant shall may, in writing, request a review by the minister. sign the oath or affirmation of allegiance before The principal applicant must remit the required an attorney-at-law, otary royal, or notary public. funds for the qualifying option within 90 The minister may, by order, revoke a grant of calendar days after notice of approval of their citizenship in exceptional circumstances as may application. In the case of the purchase of be deemed necessary.
Taxation
Condition:
More than 183 days/ year in the Less than 183 days/ year in the country
Less than 183 days/ year in the Less than 183 days/ year in the country
Taxation Apply
The First 20,000 (— US$ 7,400) East Caribbean Dollars (XCD) are subject
to 15% tax.
 The next XCD 30,000 (US$ 11,100) — 25%
Over XCD 50,000 (— US$ 18,500) — 35%
Dominican source income only
Inheritance Tax
There is no inheritance tax in Dominica, but in some cases, gifts are subject to property transfer tax. In some cases, it is required to pay 1% of the transferred Inheritance Tax property cost to the financial guarantee fund, pay 2.5% of court fee and 3% of attorney's fee.
Capital gains from the selling of shares
0% (Tax exempt)
Dividends Tax: 15% paid to non-resident company as withholding tax.
Real estate property Tax for personal resident: Dominica does not have property tax. However, a municipal tax will be paid to the city and village councils. On average, its amount is 1.27% of the market value of the real estate item.
V.A.T. standard rate: 15% for all goods and services.
V.A.T. reduced rate: on hotel accommodation and dive activities is 10%.
Corporate/Company tax: International Business Company is Exempt (0%). 25% on the net profit for the resident company.
Key advantages
Visa-free or visa-on-arrival travel to 137 destinations, including Europe's Schengen Area, the UK, and many others.
No residence or visitation requirements.
No Attractive program and processing costs.
No Dual citizenship recognized.
Visa Free Travel
With the 35th rank of Passport Index, Dominica passport will let you freely travel the world without a time-consuming visa and monetary challenge. Enjoy your freedom, global mobility and access to 137 visa-free countries, including the Schengen area of the European Union, the United Kingdom and many more.