September 24, 2022
Posted by:

admin

Category:

Sun Investment Immigration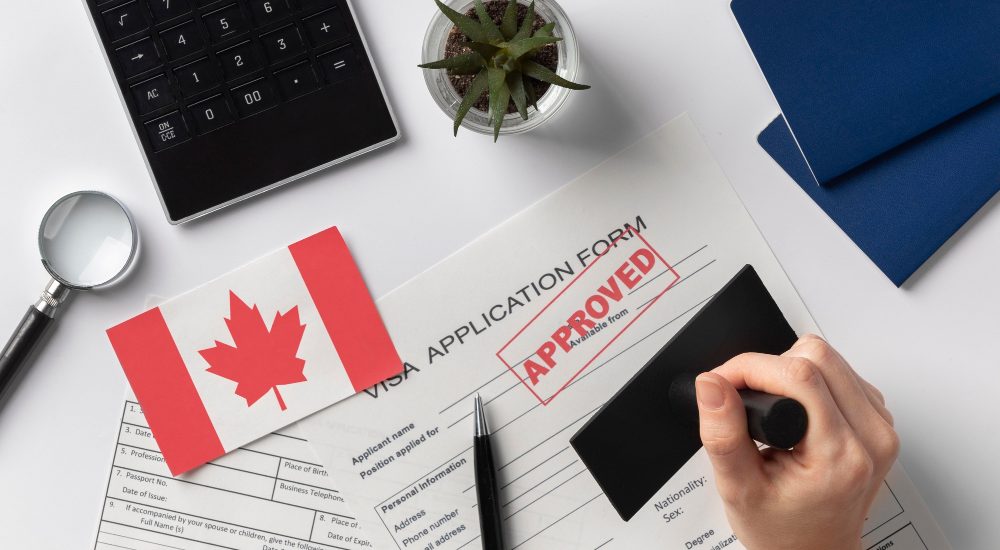 There will be 1.3 million more immigrants arriving in Canada between 2022 and 2024! The Canadian Team is dedicated to keeping things straightforward. Even though there are numerous ways to immigrate to Canada and obtaining permanent residence there.
Here in this article, you will cover the most important points to be known as an individual before applying for immigration or hiring immigration consulting firm.
Total expense for Canadian immigration from Pakistan
Immigration to Canada from Pakistan 2022 requirements
Free immigration to Canada from Pakistan
How to migrate to Canada from Pakistan with family
Canada immigration from Pakistan points calculator
How to immigrate to Canada without a job offer
The Most Simple Ways to Enter Canada in 2022
Your profile or links to Canada will determine the simplest method of immigration. Now is the ideal moment to begin your immigration adventure because Canadian immigration targets are higher than ever.
The fact that there isn't just one simple way to immigrate to Canada ought to be mentioned. Even though a certain process might be simpler for you to apply, the procedure is drawn out and involves many steps.
The four most common ways for overseas candidates to immigrate to Canada in 2022 are as follows:
Express Entry is first.
Express Entry is the fastest and most well-liked immigration option in Canada. Candidates who apply to the Express Entry system may be grant permanent residency as soon as six months after doing so.
Over the next three years, Canada plans to accept more than 240,000 immigrants via three Express Entry streams:
Federal Skilled Worker (FSW);
Canadian Experience Class (CEC); and
Federal Skilled Trades (FST)
The Comprehensive Ranking System of Canada will review an online profile that is submit as part of the Express Entry procedure (CRS). You must first be eligible under one of Canada's three federal streams mentioned above to submit an Express Entry profile. The Canadian government then provides invitations to apply for permanent residence to the highest-ranking individuals in the Express Entry pool.
For some candidates who are eligible to submit a profile, the Express Entry procedure might be the simplest way to immigrate to Canada. It can be difficult to meet the CRS cut-off for the federal draw. However, a province may nominate you for the permanent residence just by being in the pool of applicants.
Express Entry normally charges CAD 2,300 for a single applicant and CAD 4,500 for a pair to immigrate to Canada. The settlement money, which may vary depending on family size, must also be shown as part of the eligibility requirement.
Provincial Nominee Programs
Provinces continued to recommend foreign workers for permanent residence in Canada throughout the pandemic. Canada expects to receive 83,500 new immigrants under PNPs this year.
The ten provinces and three territories of Canada each offer a plethora of nominee programs. Each PNP has specific requirements for eligibility. A link to the province is frequently required for PNPs to apply for nomination. However, some programs only choose international applicants who can meet the demands of the province's labor market.
Each PNP has a different processing time for applications. After being nominated, PNP candidates are required to apply to the federal government for permanent residence in Canada.Whether the PNP uses the Express Entry system will affect how quickly the permanent residency application is processed.
Generally speaking, Express Entry costs the same to enter Canada as a PNP, with some province-specific extra expenses. While certain governments, like Ontario, can charge up to CAD 1,500 to process PNP applications, others, like certain provinces, don't.
Business Immigration
A federal or provincial program for business immigration may be your best option if you have prior experience running or operating your own company.
The federal government provides immigration options for anyone who wants to start a business or work for themselves in Canada.
There are also several PNPs designed specifically for foreign applicants interested in launching a business in a particular Canadian province.
The majority of business immigration programmes require a large financial commitment to the business you wish to start in Canada. A specific amount will be required, depending on the program you are interested in. Regional entrepreneur programs offered by many PNPs feature lower investment requirements for applicants interested in launching a business in a sparsely populated area.
Sponsorship
Family sponsorship is perhaps the simplest option for you to immigrate to Canada if you have a qualifying family member who is a Canadian citizen or permanent resident.
Total expense for Canadian immigration from Pakistan
Typically, it costs CAD 2,300 for a single applicant to immigrate to Canada and CAD 4,500 for a couple. This figure excludes the settlement monies that many applicants must show to be qualified for Canadian immigration; the amount varies depending on the size of the family and starts at about CAD 13,000 for a single applicant. There can be extra charges if a candidate applies through a provincial program. For people who have a Canadian work offer or who are applying under the Canadian Experience Class, no proof of settlement funds is necessary.
All types of corporate immigration require a sizable financial commitment to Canada. It could stipulate that the applicant made an investment in a Canadian business or made an interest-free loan to the federal or provincial government.
Most of the time, you do not disclose your financial situation when sponsoring a spouse or dependent kid. A certain financial threshold must be met to qualify if you are sponsoring other family members, such as a parent or grandmother.
There are no financial requirements if you are applying on humanitarian or compassionate grounds. If the refugee is a privately sponsored candidate, financial information is only ever needed under this category of immigration. In that instance, the Canadian organization supporting the refugee must show they have generated enough money to sponsor the refugee candidate's resettlement.
What are the Requirements in 2022 to Immigrate to Canada from Pakistan?
Every immigration program has different minimal eligibility standards. It's crucial to confirm your eligibility before applying.
The Canadian government will ask for several documents when you submit your application to confirm your identity, employment history, education, and medical and criminal records. Different types of documentation are required based on the program you're applying for.
You must first choose the immigration programthat is suitable for you to identify the documents you will need.
Can I immigrate to Canada without a job offer?
Yes. The vast majority of all permanent residents of Canada do not already have a job offer when they apply. There are several programs and possibilities available to foreign citizens without an employment offer in Canada, even though some Canadian immigration program applicants have one. Here are the two main immigration routes that don't call for a job offer from Canada
Express entry
Over 100,000 newcomers to Canada have been welcome each year thanks to the Express Entry system. Likely that you won't require a job offer if you're submitting an Express Entry application. According to the IRCC's Year-End Report 2019, nearly 90% of Express Entry candidates received invitations to apply for permanent residency without having a job offer from Canada.
Candidates for Express Entry must possess the necessary language abilities in addition to relevant job and educational experience. You won't lose points, though, because you don't have a job offer from a Canadian company.
Provincial Nominee Programs (PNPs)
Numerous provincial nominee programs now accept applications without a job offer.
As an alternative, some provinces, including Saskatchewan, will adopt Express Entry-like points-based Expression of Interest (EOI) systems to choose which applicants will be invite to submit nomination applications.
To cover particular demographic or labor market shortfalls, other provinces, like Ontario or Nova Scotia, will directly invite people from the Express Entry pool. This implies that you have the chance to receive an invitation to permanently emigrate to a Canadian province only by having an Express Entry profile in the pool of applicants.
So don't worry if you wish to immigrate to Canada but do not yet have a legitimate employment offer. There are other ways to obtain permanent residency that does not call for a work offer.
In Canada, there are various immigration programs that let citizens and permanent residents bring their families along. Through family sponsorship programs, Canada hopes to welcome 105,000 new permanent residents this year.
You might qualify for family sponsorship if your spouse, child, or grandchild is a Canadian citizen or permanent resident.
The average cost of sponsoring a relative in Canada is CAD 1,135. If the sponsor lives in Quebec now or plans to do so in the future, there will be additional fees.
The family member who is sponsoring you will determine how quickly your application will be processed. Applications for spousal sponsorship normally go through the entire processing cycle in approximately 12 months.
Canada immigration from Pakistan points calculator
You must receive at least 67 out of a possible 100 points. If you want to move to Canada through the PNP. These depend on things like your age, qualifications, IELTS score, job history, capacity to adapt, and arranged employment in Canada.
Overview of Canadian Immigration Programs More than 80 different routes exist for immigration to Canada. To make things as simple as possible for our readers, we shall cover the major categories of Canadian immigration. To learn more, visit our website for Canadian immigration.