September 26, 2022
Posted by:

admin

Category:

Sun Investment Immigration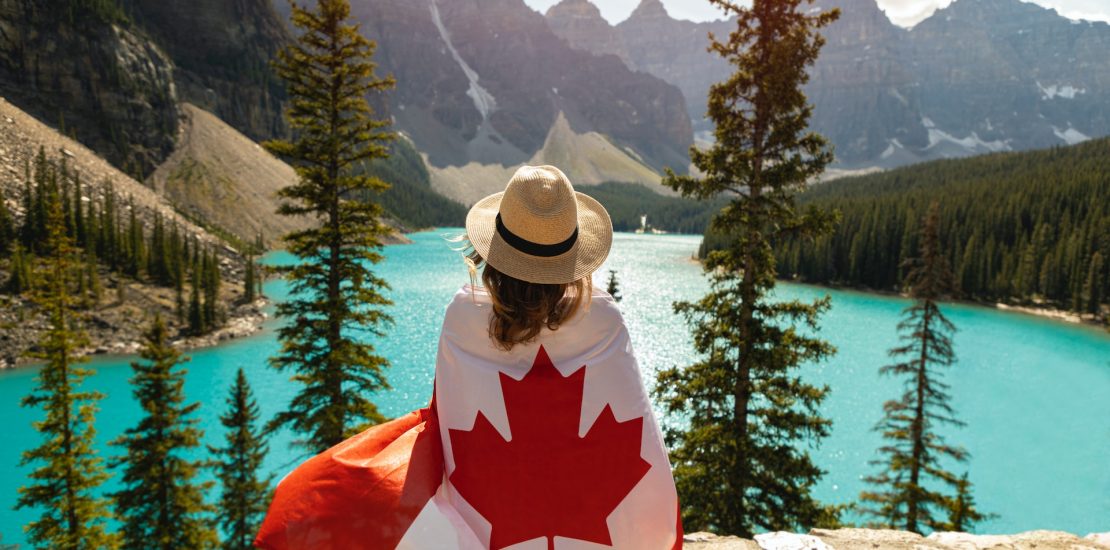 Once you learn that you have been accepted to the Canadian university you applied to, you will be really happy. Applying for a student visa to Canada is now necessary. You're anxious to go to Canada to pursue your dreams, even though you're eager to do so.
Currently, acquiring visa permission from the authorities is your main immigration issue for Canada. You're wondering about several things, including what would happen if your application for a student visa to Canada were reject. To increase your chances of success, make sure your application is accurate and compliant.
Every year, more than 130,000 overseas students come to Canada to study at universities and colleges. Along with the country's lively culture and limitless chances, they are drawn by its top-notch educational system. Canadian academic institutions place a strong emphasis on three main areas: global collaboration, scientific publications, and research.
But you should also be aware that every year, thousands of Study Permit applications are turn down. The staff at the Canadian Embassy only grants study visas to applicants they believe to be sincere and who can provide all required documentation. Therefore, you must submit a full and compliant application for a Canada Student Visa. Avoiding serious mistakes that could invalidate your application is equally important.
Although obtaining a Canada Student Visa is not difficult, it is crucial to make sure that all relevant standards are met. It's also essential to promptly resolve the Visa Officer's issues, such as extra paperwork, etc.
It is now obvious that several variables must be take into account when you plan to submit your application for a Canada Student Visa. These factors include your preferred institution, your financial situation, your language needs, and others.
Additionally, it is crucial to work with knowledgeable and trustworthy Study Overseas Consultants. This will guarantee the efficient and effective processing of your application for a student visa to Canada.
Can I get a student visa at the age of 43 or is there any age limit?
In Canada, there is no age limit for requesting a student visa. There is no age limit as long as you don't pose a threat to their nation, but your documentation must persuade them that you will return to your country after completing the course you've applied for. Just follow the instructions given below down
Here are the seven tips to be known before applying for a student visa to Canada.
Intake
You must first take into account the ideal time to start your education in Canada. This means selecting the most appropriate admission time based on the course or program you've chosen and the Canadian university or college. The month you decide to begin your course of study or program in Canada is crucial.
Before the date of your program's intake, all formalities, filing tasks, documentation, etc., must be complete. An application for a student visa to Canada is typically processed in two to three months. Therefore, it is advise that you apply for a study visa at least three months before the date of your intake.
DLI-A Designated Learning Institution enrollment (DLI)
One of the main qualifications for obtaining a student visa for Canada is this. You must have an acceptance letter for a program at the same level or higher from a recognized Canadian institution or college.
Providing proof of your financial stability
You must show that you have the resources necessary to cover certain charges, including your tuition, living expenses, and travel expenses for returning home once your studies are through.
Language proficiency required to study in Canada
The list of required documents for a Canada Student Visa does not include proof of English language proficiency. However, Canadian universities will require proof of English language proficiency unless you are from English-speaking nation. The following are recognize tests for the English language:
C1 Advanced
IELTS Academic
PTE Academic
TOEFL IBT
Documents required and to be submit for Canada student visa in 2022
When applying for a student visa, candidates must have a few necessary documents. These particular documents are:
Offer letter of the University or College
Valid passport
Proof that you have the capital required (You must be able to prove to have CAD 11,000 to 10,000 annually for living costs).
Passport size photographs
Certificate of medical examination
Proof of English proficiency
Statement of purpose
You will also require the following if you plan to study in Quebec:
Certificated'acceptation du Québec
French and English translations of your documents
A statement from the translator
Certified replica of the original documents
Application for Canada Student Visa
Applications for student visas to Canada are accept online. However, it is essential to keep the necessary documents close to hand. They must follow the best tips while applying for it.
Step 1 is to register for an account on the Canadian government's website. One will benefit from the account because they may monitor the progress of their application.
Step 2: Describe the course and organization you are applying to in detail.
Step 3: Log in using the credentials you were sent through email.
Step 4: After the necessary documents have been submit, pay the $150 (about Rs. 7,800) visa charge.
Step 5: Submit and keep track of your visa application.
According to the most recent visa policies, if you have a family member who is employed in Canada or has applied for a work permit, your study permit application will be approve in two weeks. You could have your study permit renewed or extended if:
You intend to study further in Canada
Your Program has been extend
You change the University
The Canada Student Visa expires three months after you receive notification that your program has been completed, or after you finish your studies. You are still permitted to travel and explore while in Canada. You can also apply for a work permit, which allows you to work either full- or part-time or on your own.
Important Hint: Make sure your country of residence is on the list of applicants for the Biometrics for Study Permit.
Appointment for interview and Biometrics
Depending on your citizenship, you may be required to present at a VAC – Visa Application Center – to provide your biometrics. In addition to the standard Visa application price, there is an additional charge for biometrics. Applicants who come from countries that are not on the list are free from this criterion.
You may additionally be require to attend an interview at a VAC, depending on your particular situation. A small fee will be require to use the services of local VACs.
Processing Times for Canada Student Visa application
Following the submission of your visa application, the processing time for a Canada Study Permit may take up to 3 months. The processing time is similarly three months. Depending on the situation in your country of origin, this changes.
Your Study Permit application can be process more quickly by using the Student Direct Stream. The application is typically process in 20 days, and the processing charge begins at 150 CAD. Only students from the following countries are eligible for SDS:
India
China
Pakistan
Morocco
Senegal
The Philippines
Vietnam
With its large network and years of business experience, sun Consulting has an excellent success rate for applications for Canada Student Visas. We can assist you in planning and attaining a prosperous international career.
Since every application is different and necessitates careful consideration, it is to your great advantage as a prospective international student and job seeker to speak with a study abroad specialist like us. You should preferably use the services of our knowledgeable and experienced study abroad experts if you want to apply for a study permit in Canada or any other country.
Our immigration consultants are experts that provide prompt, knowledgeable advice and help. We provide immigration services for Canada that are ICCRC recognize. For all of our immigration applications, we uphold the highest standards of professionalism and client service. As has already been stressed, choosing knowledgeable and skilled Student Visa Consultants is essential given the competition and deadlines for study permit applications. We can help you locate and apply for admission to recognized universities in Canada. The testimonies of our successful Study Permit applicants show our unmatched success rate and breadth of knowledge.