October 30, 2022
Posted by:

admin

Category:

Sun Investment Immigration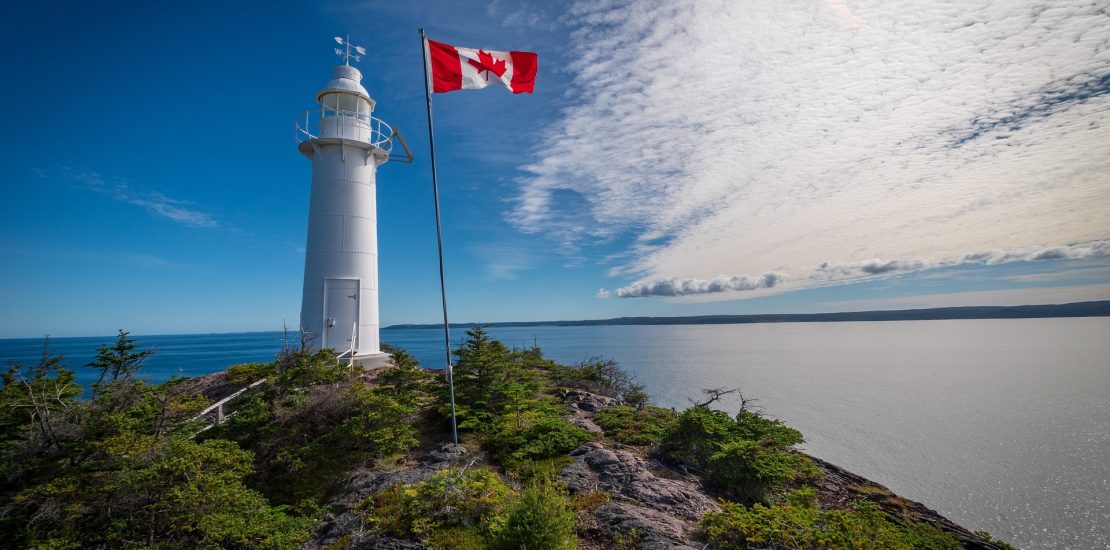 One of the most advanced, multicultural, and multi-ethnic societies in the world, Canada is the place to be! Students from all over the globe come to Canada to pursue higher education. No wonder, over the course, they plan and hope to settle in Canada for good. Social security benefits such as health, education, and old age benefits are some of the most favorable reasons why people aspire to live in Canada. Moreover, the multicultural vibes in Canada are unparalleled, making it one of the most popular destinations in the world.
How to get permanent residence in Canada? Having accurate knowledge about conditions and requirements for getting PR is important for a successful application. Here are some of the best ways for international students to obtain PR in Canada.
How to obtain Canadian permanent residence: –
Below are some of the most common Canadian immigration programs.
Express Entry Program: –
Any Canadian immigration agency would vouch for the Express Entry Program. Launched in 2015, it ranks as the best and most popular way to get permanent residence in Canada. It is the smoothest immigration process whereby people get their PR in just about six months from the application.
The applicant gets points according to the Comprehensive Ranking System (CRS). Different factors such as age, education, work experience, language proficiency, and others make up the ranking for an individual. The Immigration Refugee and Citizenship Canada (IRCC) computes the eligibility score. The applicants must meet this criterion to get permanent residence in Canada. The Express Entry Program further divides into three categories.
Federal Skilled Worker Program (FSWP): –
To qualify for the FSWP, the applicant must score at least 67 points out of 100. The applicant must have a full-time job appointment letter from a Canadian employer offering work for at least a year. The applicant must also have the relevant certification in the occupation. International students in Canada may obtain their appointment letter from a Canadian employer and live their Canadian dream. Here are other requirements for FSWP: –
At least one year of foreign work experience in any of the National Occupational Classification jobs.
Proficiency in English or French language is also a must. It is expressed through a valid assessment.
International students in Canada must possess their degree/diploma from a high school, college, or university.
Federal Skilled Trades Program: –
International students who wish to stay in Canada after completing their degree can also opt for the FSTP. It is for those who have hands-on experience in skilled businesses such as being a chef or an electrician. Therefore, if an international student in Canada is willing to gain permanent residence, he can try his dexterity and apply for the FSTP for immediate PR.
Canadian Experience Class: –
The best and most popular way to get PR for international students is by becoming part of the Canadian Experience Class. International students get a post-graduation work permit after they finish their bachelor's. This is mandatory to obtain a bachelor's degree. After completing a year of service, they can become part of the Canadian Experience Class and get PR.
Provincial Nominee Program: –
Canada has a customized immigration program for every province. Although the structure is consistent across all the PNPs, each province designs a specific program based on its particular needs depending on the provincial geographic, demographic, and occupational status. International students have an edge over other applicants in getting permanent residence in a province where they have studied or completed one year of service.
Quebec Immigration Program: –
Quebec stands as the largest province in Canada, with Montreal and Quebec City as the urban centers. French-speaking international students have a higher success rate in getting permanent residence in Quebec. Quebec PR rules for international students are quite favorable. The Quebec Experience Program (QEP) gives PR after completing education or even if you are six months away from completing the education. However, proficiency in French speaking is a must. Similarly, Quebec Skilled Worker (QSW) program is also a way to get PR during graduation or after completing it. This program does not require French-speaking proficiency. However, to qualify for the PR the applicant must achieve a minimum score.
Ontario Immigration Program: –
One of the cultural and ethnic centers in Canada, Ontario is immigrants' favorite destination. International students can get a permanent residence by securing an appointment letter from an Ontario-based employer. They can also apply for a job if they possess relevant skills, qualifications, and experience. International students pursuing Master's or Ph.D. degrees can also apply for PR through: –
International Students Master Graduate System
International Students Ph.D. Graduate System
International students must apply within two years of completing their post-graduation. The applicant must have completed their master's degree from a Canadian college or university. They must also have the financial stability to sustain life in Canada. The candidate must not be a refugee or asylum seeker. Expertise in English or French language is a requirement. The applicant must intend to live in Ontario for a substantial time.
Atlantic Immigration Nominee program (AIPP): –
One way international students can get permanent residence in Canada is through AIPP. This is an employer-driven program, whereby, the employers can recruit matching candidates. Launched in 2017, this program became an instant success. International students can apply through the International Graduate program stream. The skilled workers move to Canada as soon as they get their employment contract. After spending a certain amount of time in a particular province, they can relocate elsewhere. However, it is better to do a cost-benefit analysis before moving, even if you have a job in hand in the new province. Aspiring immigrants must keep a check on the new PR rules for international students in Canada. The government issues new rules according to the ongoing economic, political, and global environment to facilitate the immigrants as well as the Canadian economy. Not all foreign students get permanent residence in Canada. Sometimes it happens because of incomplete or misinformation. Hence, it is best to stay updated about changing rules. A good Canadian immigration agency shall help you get all the required information.