August 12, 2023
Posted by:

admin

Category:

immigrate to Canada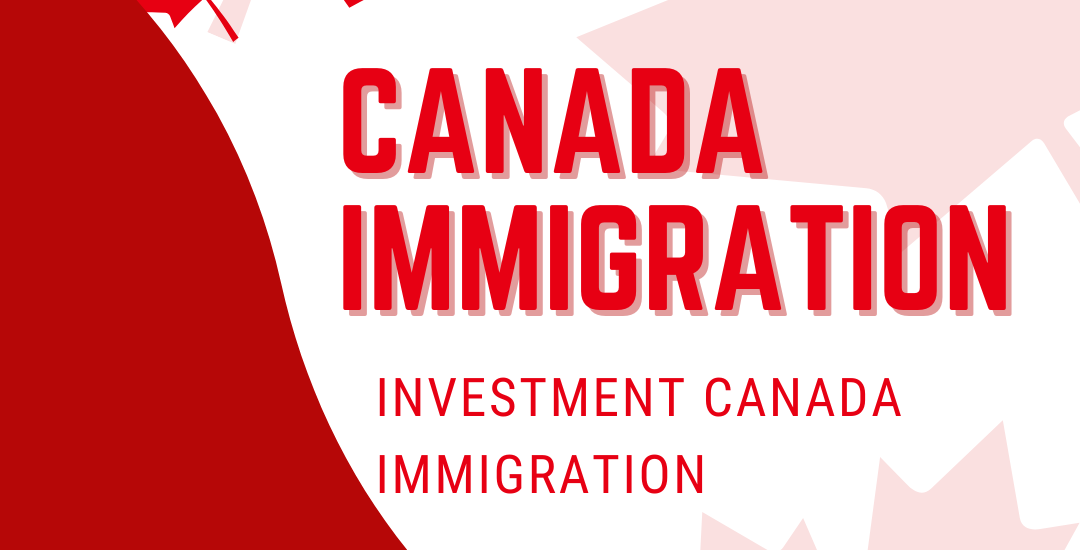 Are you ready to embark on an exciting journey that leads to the captivating landscapes and diverse culture of Canada? The Canada Immigration Process is your passport to a world of new opportunities, offering the chance to build a fresh life in one of the most welcoming and prosperous countries on Earth. Whether you're enticed by the stunning natural beauty, world-class healthcare, quality education, or the promise of a higher quality of life, understanding the Canada Immigration Process is your essential first stride.
Decoding the Canada Immigration Process
Navigating the Canada Immigration Process might appear complex, but fear not – we're here to guide you through it step by step. This comprehensive guide will ensure that you're well-prepared to confidently tackle each phase of the process, allowing you to handle your immigration application without the need for external assistance.
Step 1: Assessing Your Eligibility
The foundation of the Canada Immigration Process is determining your eligibility. The Canadian government offers a range of immigration programs, each tailored to specific groups such as skilled workers, students, family members, entrepreneurs, and more. These programs have distinct eligibility criteria, making it crucial to carefully evaluate your qualifications and skills to identify the best-suited immigration pathway for you.
Step 2: Selecting the Ideal Immigration Program
Once you've ascertained your eligibility, the next step is selecting the appropriate immigration program. The Canada Immigration Process features programs like the Express Entry system, Provincial Nominee Programs (PNPs), and Family Sponsorship programs. Each program has unique prerequisites, processing times, and advantages. Our blog provides an in-depth analysis of these programs, empowering you to make an informed choice aligned with your goals and circumstances.
Step 3: Compiling Essential Documentation
Prepare yourself for a documentation journey – a pivotal aspect of the Canada Immigration Process. From identity proofs to educational certificates, work experience records, language proficiency test results, and more, you'll need to assemble a comprehensive set of documents that authenticate your qualifications. These documents serve not only to demonstrate your eligibility but also to bolster the credibility of your application.
Step 4: Submission of Your Application

With your documentation in order, it's time to submit your application through the Canada Immigration Process, including the Canada Investor Immigration. This might involve creating an online profile, where you'll provide accurate and detailed information. Depending on the chosen immigration program, such as Canada Investor Immigration, you might need to await an Invitation to Apply (ITA) before proceeding. Patience is key during this step, as processing times can vary based on multiple factors..
Step 5: Navigating Medical and Security Checks
Upon receiving an ITA and submitting your application, you'll undergo medical and security checks. These checks are standard procedures designed to ensure that you're medically admissible and pose no security risks to Canada.
Step 6: The Landing Process
Congratulations! You've received approval. Now, it's time to prepare for your landing in Canada. This involves applying for a permanent resident visa, making travel arrangements, and ensuring you have the necessary funds to support yourself and your family as you transition into your new Canadian home.
Empower Yourself with Knowledge
The Canada Immigration Process is an incredible opportunity for individuals seeking a fresh start, improved quality of life, and boundless prospects. By following our comprehensive guide, you can navigate this process with confidence, making well-informed decisions at every juncture. Remember, the Canada Immigration Process is more than just paperwork – it's a gateway to a new life brimming with promise and potential. Begin your journey today and let the Canada Immigration Process be your ticket to a brighter and more fulfilling tomorrow.