October 21, 2023
Posted by:

admin

Category:

immigrate to Canada, Sun Investment Immigration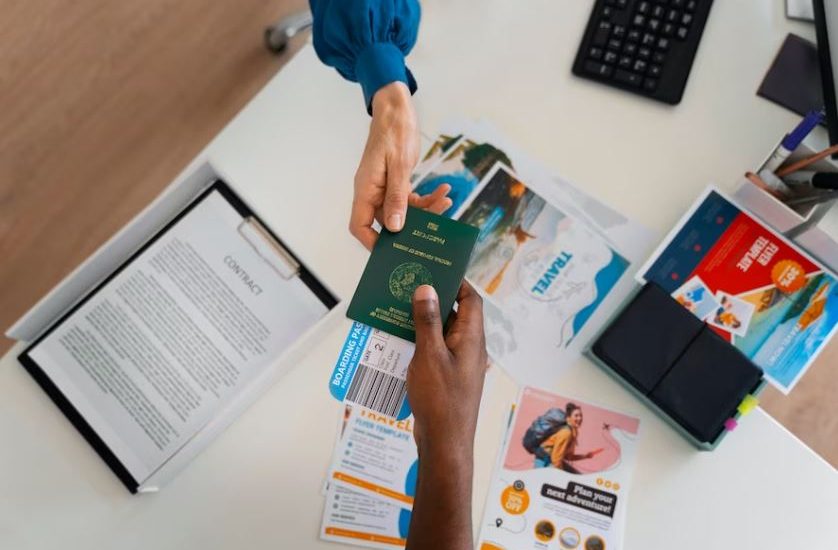 Navigating the Canada Tourist Visa Application Process
In the global travel landscape, Canada is a coveted destination known for its stunning landscapes, rich cultural experiences, and warm hospitality. If you're planning a visit to the Great White North and need assistance, securing a Canada Tourist Visa is a crucial step in making your dream trip a reality. In this comprehensive guide, with the support of a Canada Visa Consultant, we'll provide you with valuable insights and tips on how to obtain a Canada Tourist Visa and ensure a memorable visit to this incredible country
Understanding the Canada Tourist Visa
Before diving into the application process, it's essential to understand what a Canada Tourist Visa (also known as a Temporary Resident Visa) is and how it works. This visa allows you to visit Canada for tourism, leisure, and visiting friends or family. It's typically issued for a duration of up to six months and can be single-entry or multiple-entry, depending on your specific circumstances.
Now, let's explore some valuable tips to help you navigate the Canada Tourist Visa application process successfully.
1. Determine Your Eligibility
To apply for a Canada Tourist Visa, you must determine your eligibility. Start by visiting the official website of the Government of Canada and using the "Come to Canada" tool. This tool will help you understand the requirements and determine if you are eligible for the visa.
2. Prepare Your Documentation
The key to a successful visa application is thorough documentation. You'll need the following essential documents:
a. Valid Passport: Ensure your passport is valid for at least six months beyond your intended date of departure from Canada.
b. Completed Visa Application Forms: Fill out the Visitor Visa (IMM 5257) and Family Information (IMM 5645) forms.
c. Passport-sized Photos: Provide recent photos that meet the specifications outlined in the application guidelines.
d. Travel Itinerary: Include your flight tickets, hotel reservations, and an outline of your planned activities in Canada.
e. Proof of Financial Support: Demonstrate your ability to cover the costs of your trip and return to your home country.
f. Purpose of Visit: Write a detailed letter explaining the purpose of your trip and your ties to your home country.
g. Additional Documents: Depending on your specific situation, you may need to provide additional documents, such as a letter of invitation, marriage certificate, or employment verification.
3. Understand the Visa Processing Times
The processing times for a Canada Tourist Visa application can vary based on your home country. It's advisable to check the current processing times on the official website and plan your application accordingly. Applying well in advance of your intended travel dates is generally a good practice.
4. Be Honest and Transparent
When completing your visa application forms, honesty and transparency are paramount. Providing accurate and truthful information is essential for a successful application. Any false or misleading information can lead to the rejection of your visa application.
5. Pay the Application Fee
To process your Canada Tourist Visa application, you will need to pay a non-refundable processing fee. The fee can vary based on the type of visa you are applying for, so be sure to check the official website for the most up-to-date fee information.
6. Attend the Visa Interview (if required)
In some cases, you may be required to attend an interview at a local Canadian embassy or consulate. Be well-prepared for the interview and bring all necessary documentation. The interview is an opportunity for the visa officer to gain further insights into your travel plans and intentions.
7. Track Your Application
After submitting your visa application, you can use the tracking system provided by the Government of Canada to check the status of your application. It's a useful tool to keep you informed about the progress of your application.
8. Plan Your Trip
Once your Canada Tourist Visa is approved, it's time to start planning your trip. Make the most of your visit by exploring Canada's diverse regions, experiencing its vibrant culture, and creating lasting memories.
In conclusion, obtaining a Canada Tourist Visa is a critical step in ensuring a memorable visit to this beautiful country. By following these tips and being well-prepared, you can increase your chances of a successful visa application. Remember, the key to a successful trip is not only in securing the visa but also in making the most of your time in Canada, exploring its natural wonders, cultural treasures, and warm hospitality.