April 24, 2023
Posted by:

Afzal Ghazi

Category:

immigrate to Canada, Sun Investment Immigration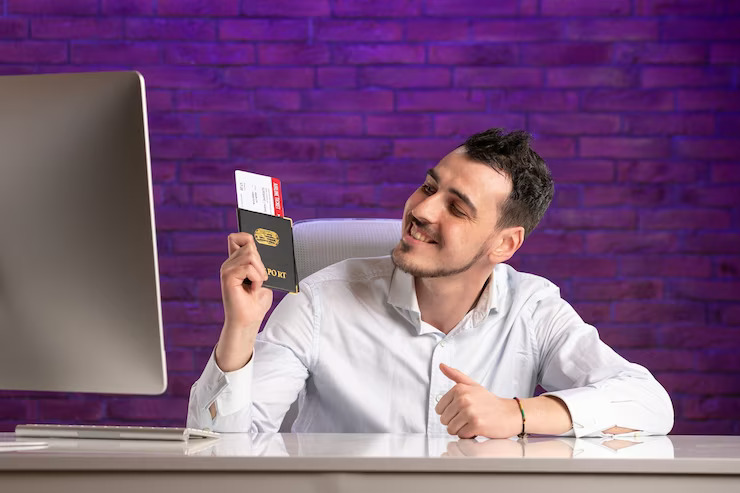 A comprehensive guide to the Canada visa application process: –
Canada is one of the most immigrant-friendly countries. However, so many attestations, documents, and a long checklist might be overwhelming. Given that the process is digitized, even a slight mistake can jeopardize your visa application. Sun Consulting brings a complete guide for Canada visa application.
Evaluate your eligibility for the visa: –
There are several types of Canadian visas, both permanent and temporary categories. First, determine what kind of visa you want or require. Then visit the Canadian government website for immigration and check your eligibility for the Canada visa application by filling out the relevant questionnaire. The result will clarify which of the following three categories you belong to: –
Eligible for the visa you have applied for;
Eligible for some other visa;
Ineligible for a Canadian visa.
Make your online account: –
Once your eligibility is clear, you will receive a reference code, instructions, and a documentation list for your visa application. the reference code is your starting point for the Canada visa application journey. The instructions manual will also include a guide to creating the online account.
Submit all the required documents: –
Enter the reference code in your online account and a list of required documents depending on your visa category will appear on your screen. Submit all these documents to proceed further with the process.
Once the system accepts your documents, you will have to pay the visa processing fee.
Canada visa processing: –
The Canada visa processing typically takes at least two weeks from the submission of the application. The immigration authorities may ask for more documents if they deem appropriate. You will also have to visit the Canadian Embassy for an interview and biometrics submission. After the interview, the Canadian immigration authorities shall decide whether you can have your Canada visa or not.
Submission of passport and visa processing fee: –
Once your Canada visa application is successful, you have to submit your passport and visa processing fee. The Canadian officials will stamp your passport and return it. Now you can book your flight to Canada!
Tips for quick Canada visa application: –
The Canada visa processing may take as less as two weeks for some people, while some may wait for years for their Canadian visa. Here are some tips for smooth and speedy visa processing.
Complete documents submission: –
The process can only start once the Canadian authorities receive the complete set of documents. Some people act hastily and submit their applications without complete documentation. This is a grave mistake. Make sure your records are complete and up-to-date before you file your application.
Obtain a letter of invitation: –
A letter of invitation plays a critical role in a successful Canada visa application. You can obtain a letter of invitation from a relative or friend already residing in Canada. Although this letter is not any kind of guarantee of a visa, however, it may help speed up the process, given all the other formalities are complete. The letter of invitation is issued by the person living in Canada, hence must include the following details about the person who wants to visit Canada.
Complete name and date of birth
Purpose of Visit to Canada
Length of stay
Complete contact information
Relationship with the one who is inviting
Place of stay
Means of financing the trip
The letter issuer must also include details about himself such as: –
Complete name and date of birth
Job information
Residential Status in Canada
Family information and number of people living in the house.
Choose a certified Canada immigration agency: –
This is the relevant factor for a successful Canada visa application. Given the influx of immigrants to Canada, many immigration consultants have emerged, promising quick visa processing. Many people fall prey to such scams and lose all their money. On the other hand, some people ignore the importance of a professional immigration consultant and rely on their personal experience and knowledge for Canada visa applications. This is also a huge risk as professional agencies know about the latest laws, upcoming changes in policies, and the best course to take for a Canadian visa. Hence, choose a reliable, experienced, and certified Canada immigration agency that will help you obtain your visa in no time. 
Be clear about the purpose of the visit: –
Some people make the mistake of hiding their true purpose of visit which may cost them their visa application. Especially during the interview, the interviewer gauges the applicant thoroughly, so there is no point in appearing suspicious. Therefore, be clear and honest about your purpose of visit.
Positive civil and travel record: –
A successful visa application requires a clear and error-free civil and travel record. Canada is a law-abiding country that vows to protect the rights of its citizens. Therefore, any red flag may cause rejection.
FAQs: –
What are the common reasons for visa application rejections?
Here are some of the most common reasons why Canada visa applications may face rejection: –
Inadequate language proficiency
Inability to demonstrate sufficient funds
Lack of clarity about the purpose of the visit or intention to leave Canada
Incomplete documents
Poor civil, medical, or travel history
What are the required documents for a Canadian visa application?
Here is a complete list of documents required for a Canada visa application: –
Valid passport
Visa application form
Proof of visa fee payment
Proof of clean criminal background
Proof of sound medical state
Proof of financial stability
Appropriate photographs, in compliance with Canada visa requirements
Proof of returning to home country on visa expiry
Identity record
Letter of support/Letter of invitation/Letter of Acceptance/letter of employment
Cover letter explaining the purpose of the visit
Can I apply for a Canadian visa online, or do I need to submit a paper application?
As the Canadian government is moving towards digitization of the immigration process, they are accepting online applications only. However, if the applicant cannot apply online due to any disability, he may submit a paper application.
How long does it usually take to process a Canadian visa application?
Typically, a Canada visa application takes two to four weeks to process. However, it may take longer if, for instance, the Canadian authorities require more documents for processing.