October 14, 2023
Posted by:

admin

Category:

Uncategorized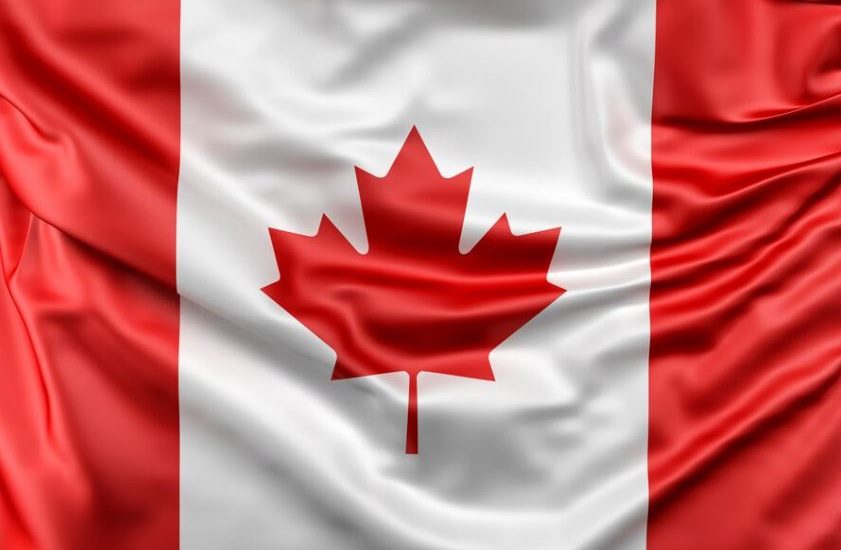 Are you a Pakistani student aspiring to pursue higher education in Canada with the help of a Canadian Scholarship Visa? If so, you've come to the right place. Canada is renowned for its world-class universities and colleges, making it a prime destination for students from all over the world. The Canadian Scholarship Visa is an excellent opportunity for Pakistani students to fulfill their academic dreams. In this comprehensive guide, we'll walk you through the step-by-step application process for the Canadian Scholarship Visa, ensuring that you're well-prepared to embark on your educational journey.
Step 1: Research Canadian Scholarships Visa
Before diving into the visa application process, it's crucial to research and identify the Canadian scholarships that are available to Pakistani students. Scholarships in Canada are typically offered by universities, government agencies, and various organizations. Look for scholarships that align with your field of study, academic achievements, and career goals. The Canadian Scholarship Visa is often tied to these scholarships, so choosing the right one is essential.
Step 2: Secure Admission to a Canadian Institution
Once you've identified the scholarship programs that interest you, the next step is to secure admission to a Canadian educational institution. Research universities and colleges in Canada, review their admission requirements, and submit your applications. Make sure you meet all the academic prerequisites and English language proficiency requirements for your chosen program. Admission to a Canadian institution is a vital step in the Canadian Scholarship Visa application process.
Step 3: Accept the Scholarship Offer
If you're fortunate enough to be awarded a scholarship, congratulations! Accept the scholarship offer promptly. The Canadian Scholarship Visa application often requires proof of scholarship acceptance. Additionally, remember to keep a record of all correspondence with the scholarship provider and the Canadian institution.
Step 4: Gather Required Documents
The Canadian Scholarship Visa application process involves extensive documentation. Ensure you have the following documents in order:
Passport
Visa application form
Scholarship acceptance letter
Proof of sufficient funds for tuition and living expenses
Passport-sized photographs
Academic transcripts and certificates
Statement of Purpose (SOP)
Language proficiency test scores (e.g., IELTS or TOEFL)
Medical examination report
Police clearance certificate
Proof of relationship (if applicable)
Any additional documents requested by the Canadian embassy
Step 5: Complete the Visa Application Form
Fill out the Canadian Scholarship Visa application form carefully and accurately. Double-check all the information you provide to avoid any mistakes or delays in the application process. Make sure to mention the scholarship you have been awarded in the relevant section.
Step 6: Pay the Application Fee
Pay the visa application fee as required by the Canadian government. Keep the payment receipt as proof of payment.
Step 7: Attend a Visa Interview
In some cases, you may be required to attend a visa interview at the Canadian embassy or consulate. Be prepared to answer questions about your study plans, financial situation, and ties to Pakistan. Dress professionally and bring all necessary documents to the interview.
Step 8: Biometrics and Medical Examination
You may be asked to provide biometrics, such as fingerprints and a photograph. Additionally, a medical examination may be required to ensure you meet the health standards for entry into Canada.
Step 9: Wait for Visa Approval
After submitting your application and attending the interview (if applicable), you will need to wait for the Canadian authorities to process your visa application. This may take several weeks, so be patient. Continue to check the status of your application online.
Step 10: Travel Preparation
Once your Canadian Scholarship Visa is approved, it's time to prepare for your journey. Book your flight, find accommodation, and make a checklist of essentials. Ensure you have all the necessary documents and funds to sustain yourself in Canada.
In conclusion, the Canadian Scholarship Visa offers an incredible opportunity for Pakistani students to pursue higher education in Canada. By following this step-by-step application guide, you can streamline the process and increase your chances of success. Remember, thorough research, careful documentation, and timely submission are key to a successful Canadian Scholarship Visa application. Best of luck in your academic journey in Canada!