July 14, 2023
Posted by:

Afzal Ghazi

Category:

Sun Investment Immigration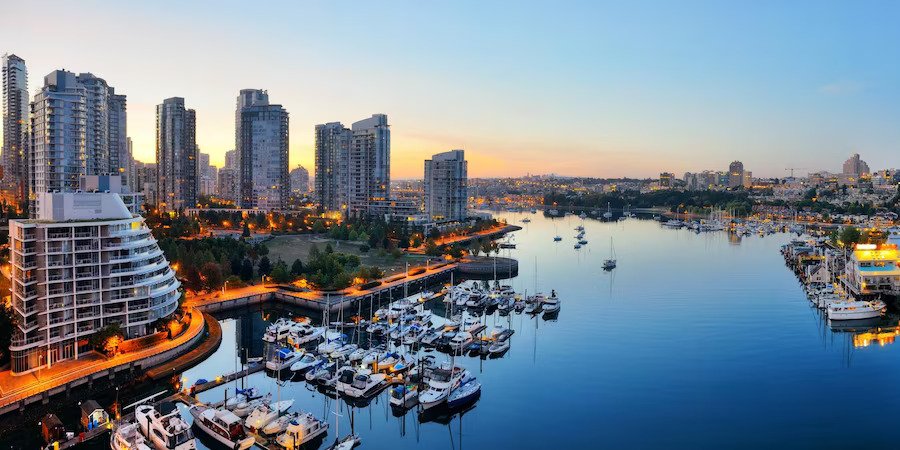 Over the past few years, the Canadian economy displayed phenomenal growth. Coupled with that, the country opened its doors to skilled and unskilled workers from around the globe. Hence, it is the best time to become a part of the multi-cultural Canadian community where you can actualize your dreams. Here are some of the most lucrative job opportunities in Canada.
1- Healthcare Industry: –
Medical services are one of the most thriving industries in Canada. Owing to an aging population, distant geographic locations, and harsh climatic conditions, there are massive opportunities in Canada for healthcare workers.
– Physicians: –
Aspiring physicians from Pakistan must fulfill the following requirements to practice in Canada: –
Obtain a medical degree from a college registered in the World Directory of Medical Schools.
Obtain ECA to verify their degree and credentials.
Complete the required tests and training to obtain the Licentiate of the Medical Council of Canada (LMCC).
–Nursing: –
Many Pakistanis arrive in Canada as nursing staff. The country offers great opportunities to registered nurses in hospitals, old homes, and home care services. 
–Pharmacists: –
The pharmaceutical industry is evolving as technology offers advanced solutions to ailments and diseases. Therefore, developed countries such as Canada require specialized personnel in the pharmaceutical industry to offer effective medical solutions to consumers. The candidate may apply through PNP or Federal Skilled Worker Program. Pharmacists obtain ECA from the Pharmacy Examining Board of Canada (PEBC).
2- Tourism Industry: –
Tourism opportunities in Canada draw immigrants from all over the world. Gorgeous lakes, mountains, and valleys make Canada one of the most beautiful places on Earth. The scenic beauty of the country is unparalleled. Here are some career opportunities for Pakistani immigrants.
– Customer Service and Marketing: –
According to the latest labor market surveys, one of the most demanded professions in Canada is Customer Service. Pakistani immigrants may benefit from a relevant degree in hospitality management or MBA to offer their services in the Canadian tourism industry. 
–Travel Coordinator: –
As much as people want to travel, they do not time or energy to plan their tours and transfers. Especially in a country like Canada where there is a lot to see, they prefer the services of travel coordinators to plan the tour from taking flights, inter-city transfers, accommodation, sightseeing, tolls, and tickets.
–Event Manager: –
As the world becomes a global village, Canada renders the favorite spot for international conferences, festivals, exhibitions, and events. Hence, there are many opportunities in Canada for event planning and management.
3- Financial Sector: –
The turbulent international financial market has made it crucial for corporations and financial institutions to hire finance specialists. Here are some leading careers in the financial sector in Canada.
–Risk Analyst: –
There are many opportunities in Canada for financial risk assessment. With a bachelor's degree in disciplines such as Finance, Economics, or Accounting, and a relevant experience, you can get your dream job in Canada.
–Accountant and Financial Manager: –
There is huge potential for financial managers in investment banks, commercial banks, and corporates, in general. Many Pakistanis migrate to Canada as financial managers and lead a prosperous life. Chartered professional accountants, certified general accountants, and chartered accountants are some of the highest-paying professions in accountancy.
–Auditor: –
Another successful career path for Pakistani immigrants is auditors must demonstrate relevant education, training, and experience if they are to settle in Canada. They must have recognition from the Institute of Internal Auditors.
4- IT Industry: –
The IT industry poses great opportunities in Canada for immigrants. Here are some top-ranking professions in the industry.
–AI specialist: –
Canada leads AI research and development, promising jobs for AI engineers and specialists. A bachelor's or master's degree in Computer Science, Physics, Math, or Information Technology, and relevant experience shall be good enough to let you avail the opportunities in Canada.

–Network Engineer: –
Internet connectivity and networking are extremely widespread, especially in developed countries such as Canada. Therefore, Pakistani electrical engineers, software engineers, and other relevant professionals can find amazing job opportunities in Canada in the networking field.
–IT Business Analyst: –
E-commerce has revolutionized the business sector. Com[anies cannot ignore the highly competitive arena on the internet. Hence IT Business analysts are in great demand in Canada.
5- Energy Sector: –
The quest for sustainable energy solutions for a more liveable planet makes energy sector development a top priority in Canada.
–Engineering jobs: –
Mechanical, electrical, and chemical engineering job opportunities in Canada are abundant in the energy sector. Moreover, there is huge scope for geological engineering in Canada as it has great reserves of undiscovered natural resources.
–Project Manager: –
Project managers from Pakistan can enjoy thriving careers in the energy sector in Canada. Candidates must be able to demonstrate exceptional knowledge about industry standards and regulations, the latest techniques and methods, and health and safety requirements to work in Canada.
–Renewable Energy jobs: –
Renewable energy projects such as wind and solar park construction offer employment opportunities in Canada for immigrants from Pakistan. Areas such as waste management, water treatment, and overall environmental management attract dedicated professionals.
Conclusion: –
Having the most ethical, progressive, and culturally diverse work environment, Canada offers amazing opportunities for those who believe that sky is the limit. As the economy vows to grow exponentially in the future, it promises a bright future for all those willing to give their best.