June 17, 2023
Posted by:

Afzal Ghazi

Category:

Sun Investment Immigration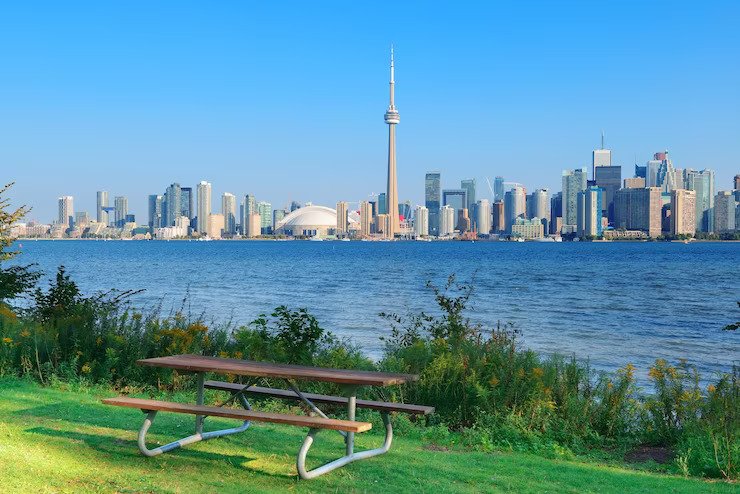 Introduction:
Canada's Provincial Nominee Programs (PNPs) offer exciting opportunities for skilled workers from around the world, including Pakistan, to immigrate to specific provinces in Canada. With various pathways and tailored requirements, PNPs in Canada provide an excellent avenue for Pakistani skilled workers seeking to study in Canada and pursue a rewarding career. In this blog, we will explore what PNPs are, their benefits for Pakistani skilled workers, the provinces offering PNPs in Canada, and the steps involved in applying for a PNP as a skilled worker from Pakistan.
Section 1: What are Provincial Nominee Programs (PNPs) and how do they benefit Pakistani skilled workers?
Provincial Nominee Programs (PNPs) are immigration programs established by Canadian provinces and territories to address their specific economic and labor market needs. These programs allow provinces to nominate individuals with the desired skills and qualifications for permanent residency in Canada. Here's how PNP benefits Pakistani skilled workers:
Access to Specific Provinces:
PNPs in Canada provide a pathway to immigrate and settle in a particular Canadian province, allowing Pakistani skilled workers to take advantage of the unique opportunities and benefits offered by that province.
Streamlined Immigration Process:
PNPs in Canada have their selection criteria and eligibility requirements, which are often tailored to the specific needs of the province. This streamlines the immigration process and increases the chances of selection for Pakistani skilled workers.
Additional Points for Permanent Residency:
Being nominated by a province through a PNP can significantly increase the Comprehensive Ranking System (CRS) score of a Pakistani skilled worker in the Express Entry system, enhancing their chances of receiving an Invitation to Apply (ITA) for permanent residency.
Family Sponsorship and Settlement Support:
PNPs often provide avenues for family sponsorship, allowing Pakistani skilled workers to bring their immediate family members to Canada. Provinces also offer settlement support services to help immigrants integrate into the local community.
Section 2: Which Canadian provinces offer Provincial Nominee Programs (PNPs) and what are their specific requirements for Pakistani applicants?
Several Canadian provinces offer PNPs in Canada with specific requirements for Pakistani applicants. Let's explore some of the provinces and their PNP options:
Alberta:
Alberta Immigrant Nominee Program (AINP): Offers various streams, including the Alberta Opportunity Stream and Alberta Express Entry Stream, which are open to skilled workers from Pakistan.
British Columbia:
British Columbia Provincial Nominee Program (BC PNP): Includes streams such as the Skills Immigration and Express Entry BC, which target skilled workers in specific occupations.
Manitoba:
Manitoba Provincial Nominee Program (MPNP): Offers pathways for skilled workers, including the Skilled Worker in Manitoba and Skilled Worker Overseas streams.
Ontario:
Ontario Immigrant Nominee Program (OINP): Provides opportunities for skilled workers through streams like the Human Capital Category and the Employer Job Offer Category.
Saskatchewan:
Saskatchewan Immigrant Nominee Program (SINP): Features the International Skilled Worker category, which includes the Occupation In-Demand and Express Entry streams.
Each province has its specific requirements for Pakistani applicants, such as educational qualifications, language proficiency, work experience, and a genuine intention to settle in the province.
Section 3: Steps to Apply for a Provincial Nominee Program (PNP) as a Skilled Worker from Pakistan
Research and Select a Province:
Thoroughly research the PNPs in Canada offered by different provinces in Canada and select the one that aligns with your skills, qualifications, and future goals.
Check Eligibility Requirements:
Review the eligibility criteria and specific requirements of the chosen PNP stream to ensure that you meet the qualifications.
Create an Express Entry Profile (if applicable):
If the PNP stream is aligned with the federal Express Entry system, create an Express Entry profile and indicate your interest in the specific PNP.
Submit an Expression of Interest (EOI):
Express your interest in the PNP stream by submitting an EOI to the respective province.
Receive a Nomination:
If your EOI is selected, you will receive a nomination from the province, which adds points to your CRS score.
Submit a Permanent Residency Application:
After receiving a nomination, submit a complete application for permanent residency to the federal government within the given timeframe.
Complete Medical and Security Checks:
Undergo medical examinations and security background checks as part of the application process.
Receive Confirmation of Permanent Residency (COPR):
If your application is approved, you will receive a COPR, allowing you to immigrate to Canada as a permanent resident.
Conclusion:
Provincial Nominee Programs PNPs in Canada provide excellent opportunities for Pakistani skilled workers to study in Canada, obtain permanent residency, and build a successful career. By understanding the benefits of PNPs through a Canada immigration consultant, exploring the provinces offering PNPs, and following the necessary steps for application, Pakistani skilled workers can embark on an exciting journey toward a brighter future in Canada. Take advantage of the PNPs and explore the possibilities that await you in the diverse and welcoming provinces of Canada.