March 19, 2023
Posted by:

admin

Category:

Sun Investment Immigration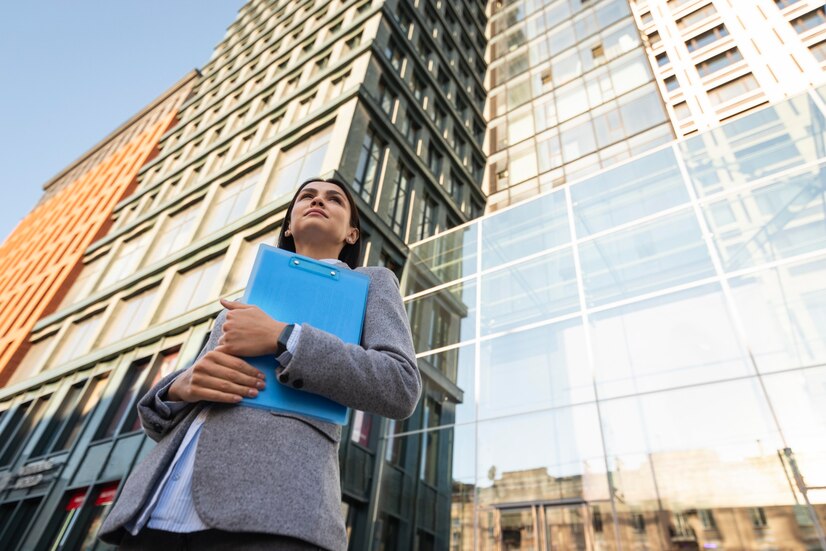 Are you an immigrant looking for a job in Canada? Congratulations on your journey so far! However, finding employment can be a daunting task. There is no doubt that the Canadian job market is competitive and challenging to navigate, especially as an outsider. But don't lose hope just yet! In this blog post, we will provide you with some valuable tips that will help you stand out from the crowd and land your dream job in Canada. Whether you're new to the country or have been here for a while, these insights are guaranteed to give your job search strategy a much-needed boost!
THE CURRENT JOB MARKET IN CANADA FOR IMMIGRANTS
The current job market in Canada for immigrants can be extremely competitive. There are several factors that you need to take into account when looking for a job, such as your level of experience, education, and qualifications. However, there are also a few key things that you can do to make yourself stand out from the crowd and increase your chances of getting hired.

Here are a few tips for finding a job in Canada as an immigrant:

1. Start by researching the current job market and sector trends. This will help you identify potential areas of opportunity and target your job search accordingly.

2. Make use of online resources and networking platforms to connect with potential employers and recruiters.

3. Create a strong CV and cover letter that highlight your skills and experience in a way that is relevant to the Canadian job market.

4. Be prepared to discuss your cultural background and how it can add value to the workplace during interviews.

5. If you have any gaps in your employment history, be prepared to explain them in a positive light (e.g., pursuing further education or taking time off to care for family members).
HOW TO MAKE YOUR RESUME STAND OUT
If you're an immigrant looking for a job in Canada, there are a few things you can do to make your resume stand out.

First, research the company you're applying to and tailor your resume to their specific needs. Show them that you understand their business and what they're looking for in an employee.

Second, highlight any skills or experience you have that are relevant to the position you're applying for. If you have any unique skills or experience that would be valuable to the company, be sure to mention them.

Third, focus on your cover letter. This is your chance to sell yourself and make a good first impression. Be sure to focus on why you're interested in the company and what you can bring to the table.

Lastly, don't forget about networking. Get connected with people who work at the company you're interested in and see if they can put in a good word for you. Sometimes it's not just what's on your resume that counts, but who knows you as well.
THE IMPORTANCE OF NETWORKING
In today's job market, it is more important than ever to network. With so many people competing for jobs, it is important to have a way to stand out from the crowd. One of the best ways to do this is by networking.

Networking can help you meet people in your field who can give you advice and guidance. It can also help you learn about new opportunities that you may not have otherwise known about. Networking is a great way to build relationships with potential employers and get your foot in the door.

If you are looking for a job in Canada as an immigrant, there are a few things you can do to make networking easier. First, try to connect with people who are already working in your field. This can be done by attending events or joining professional groups. Second, reach out to your network of friends and family. They may know someone who is hiring or have helpful connections that they can introduce you to. Finally, don't be afraid to cold-call or email potential employers directly. Although it may seem daunting, this could be the best way to get your foot in the door and start making connections in your new country.
TIPS FOR ACING THE INTERVIEW
1. Before the interview, research the company and brush up on your skills.

2. During the interview, be honest, enthusiastic, and friendly.

3. After the interview, send a thank-you email to the person who interviewed you.
ADDITIONAL RESOURCES FOR JOB-SEEKERS
Many organizations can help you with your job search in Canada. Here are a few:

1. The Canadian Citizenship Immigrant Integration Program offers free services to help you settle in Canada and find a job.

2. Newcomer Information Centers offer free information and services to help you settle in your new community. They can also connect you with local employment programs and resources.

3. Local immigrant serving agencies can provide you with settlement services and information about jobs, education, and training opportunities in your area.

4. Career Edge is an organization that helps skilled immigrants find work in their field in Ontario. They offer a range of programs and services, including job search workshops, individualized career counseling, and sector-specific information sessions.

5. CERIS – The Ontario Metropolis Centre is a research institute that works on issues related to Canada immigration and integration. They have a range of resources available on their website, including articles, reports, and an online job board listing positions across the province.
CONCLUSION
Finding a job in Canada as an immigrant can be challenging but it is far from impossible. With the right strategies and hard work, you will be able to stand out from the crowd and snag that dream job. We hope our tips have provided some useful advice on how to go about your job search journey; remember to network, research employers, customize your resume and cover letter for each position you apply for, and use social media strategically. Good luck!