February 9, 2023
Posted by:

admin

Category:

Sun Investment Immigration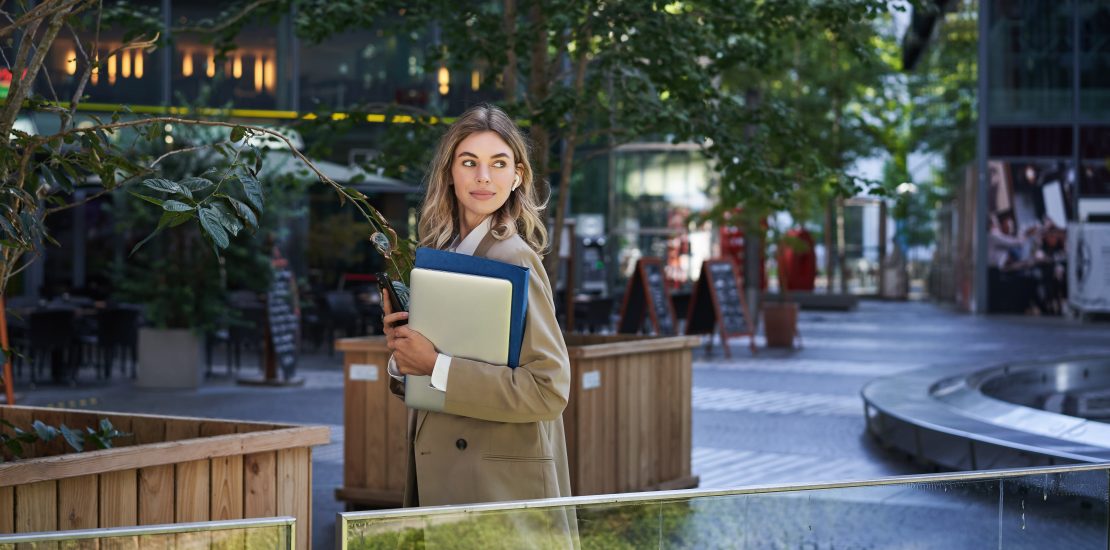 Which are the top in-demand occupations in Canada: –
The post-covid Canadian government has opened its doors to welcome immigrants through a conducive immigration policy. Hire the best Canada immigration agency and file your application today. Here are the most in-demand occupations in Canada.
 With an aging population and high health standards, jobs in the medical field top the list of the most wanted occupations in Canada. Moreover, the covid-19 contributed to the rise in demand for nurses. Suitable candidates can apply through PNP in provinces with high demand. You can apply as an open work permit holder and look for a job as a registered nurse anywhere across Canada. With a closed work permit, you have an employment letter from a specific employer for a specific job. Four common pathways to enter Canada as a registered nurse include: –
Express Entry
Quebec Immigration
Provincial Nominee Program
Study in Canada
The most in-demand occupations in Canada belong to the IT sector. Here are some of the most wanted IT and software professionals in Canada: –
A computer programmer develops and maintains various codes written for software applications, data processing applications, and other kinds of software. The Global Talent Stream makes it easy for IT professionals to look for suitable jobs in Canada.
With e-commerce taking over the business world, the best occupations in Canada include web developers. Web developers are responsible for websites and related applications. With a simple bachelor's degree, you have a bright chance to immigrate to Canada. The pathways for web developers include Global Talent Stream and PNP. Provinces with the highest demand for web developers include Ontario, Alberta, and Manitoba. Such occupations in Canada earn as much as $72,627 annually. 
Amongst the jobs in demand in Canada, software engineers top the list. The Global Talent Stream is a seamless route for such skilled professionals. Ontario is amongst the best provinces for software engineers. Eastern Canada also seems a promising place for foreigners in the technology sector. 
Electrical engineers design, evaluate and maintain electrical systems. Electrical engineers will always be the most in-demand jobs in Canada as these systems form the basis of any thriving society. Along with developing efficient systems, the engineers must also ensure operational safety to prevent hazards. Such occupations in Canada require specialized education and relevant work experience. Consequently, they pay high, grossing $91,832 annually. Provinces with the highest demand for electrical engineers include Alberta, Newfoundland & Labrador, and Saskatchewan. 
Effective financial management is crucial to the growth and success of any organization. In a highly volatile world, it is very important to calculate risk and make wise finance and investment decisions. Especially in countries like Canada, consumer rights are well-protected, and regular financial audits make accounting and finance the most in-demand jobs in Canada. Immigrants can apply through PNP and settle swiftly into a peaceful and prosperous life. Average annual salary sums to $56,257. Depending on proficiency and experience, the salary can go much higher. Alberta, British Columbia, and Quebec top the list of the best places for accounting and finance professionals. 
Despite the prevalence of self-driving trucks, truck drivers are amongst the most in-demand occupations in Canada. Foreigners have bright prospects of immigrating to Canada as truck drivers. Given huge territories, the transportation of goods from one place to another requires professional truck drivers who can travel long distances. Also, the harsh weather in Canada makes it a very tough job. That is why there is always a chance for foreigners to apply for a job as truck drivers and immigrate to Canada. The average annual salary of truck drivers amounts to $46,828. The applicants must complete truck driver training to obtain a relevant license. Substantial endorsement is a plus. British Columbia, New Brunswick, Prince Edward Island, and Nova Scotia are the best provinces to apply to as truck drivers. 
With the industrial boom on the rise, welders are amongst the most in-demand occupations in Canada. Welding jobs are available across Canada, however, British Columbia, Alberta, Saskatchewan, and Prince Edward Island are the best provinces to apply for PNP for welders. Average salary ranges between $18/hour and $41.10/hour. With relevant training courses and certifications, you are good to go.
Pets are a part of the family in Canada. However, there are very few vets in the country, creating a gap in the labor market for vets. Hence, vets are amongst the most demanded occupations in Canada. Many provinces attract vets through their PNP to fill in the demand gap. These include Saskatchewan, Edmonton, and Calgary. Vets are amongst the highest-paid professionals, grossing up to $95,804 annually.
Licensed Practical Nurse (LPN): –
Just as registered nurses are in demand, Licensed Practical Nurses (LPN) are the best occupations in Canada for foreigners. They can make $55,564 in salary annually. However, they must have a relevant bachelor's degree and registration with a provincial or territorial regulatory authority. The best provinces for LPN include Saskatchewan, Alberta, and Manitoba.  
Industrial Electrician: –
With so much industrialization across the country and a shortage of young workers, many foreigners see potential in entering Canada as industrial electricians. It is an easy pathway for young, less-educated, and hardworking foreigners to lead a prosperous life in Canada. Many people choose this pathway and enroll in college or university to develop a professional career. There are many jobs in Canada for international students. Industrial electricians earn on average $68,000 annually. With relevant training and certifications, they can easily get the desired job. The best provinces for industrial electricians include Alberta, Newfoundland & Labrador, and Saskatchewan. 
As with any progressive country, general labor forms the backbone of Canada. Without general labor, the construction industry, manufacturing and processing industry, utilities, and many other sectors would come to a standstill. Unfortunately, Canada lacks the young and energetic workforce required to perform general laboring. They fill such vacancies from foreign immigrants. General labor makes up to $31,764 annually. 
Administrative Assistant: –
Also termed project managers, administrative assistants perform vital day-to-day operational activities for smooth and uninterrupted organizational management. Such jobs do not require a very high educational level, but rather quick responsiveness and efficient management skills. The administrative assistant's job is very demanding as the responsible person has to be on their toes at all times to ensure zero discrepancies and lackings. Hence, it is one of the most in-demand occupations in Canada. Administrative assistants earn $41,571 on average annually. Applicants can apply through any PNP as such jobs are open everywhere across the country.
Large-scale wholesalers and retailers are characteristics of any developed country, such as Canada. With the changing world dynamics, the role of a merchandiser is also evolving. Along with managing the physical warehouse, the merchandiser also has to maintain an online warehouse. A bachelor's degree in supply chain management or a relevant field shall be good enough to get a suitable job in Canada as a merchandiser. An average retail merchandiser makes up to $33,150 annually. Depending on the size of the organization and scope of work, this salary can increase further. 
One of the most in-demand occupations in Canada, receptionist vacancies always exist. With tourism and trade on the rise, receptionist jobs are one of the best ways for foreigners to secure a peaceful life in Canada. All you need is some training. Multilingual proficiency is an added advantage. Receptionists make up to $33,152 annually. Many people who start their careers as receptionists go on to become managers in their organizations through their dedication and hard work. Hence it is one of the best occupations in Canada to earn a living. 
An increasing job vacancy rate and high targets of settling immigrants in Canada make it the best time for foreigners to look for suitable jobs.