January 25, 2023
Posted by:

admin

Category:

Sun Investment Immigration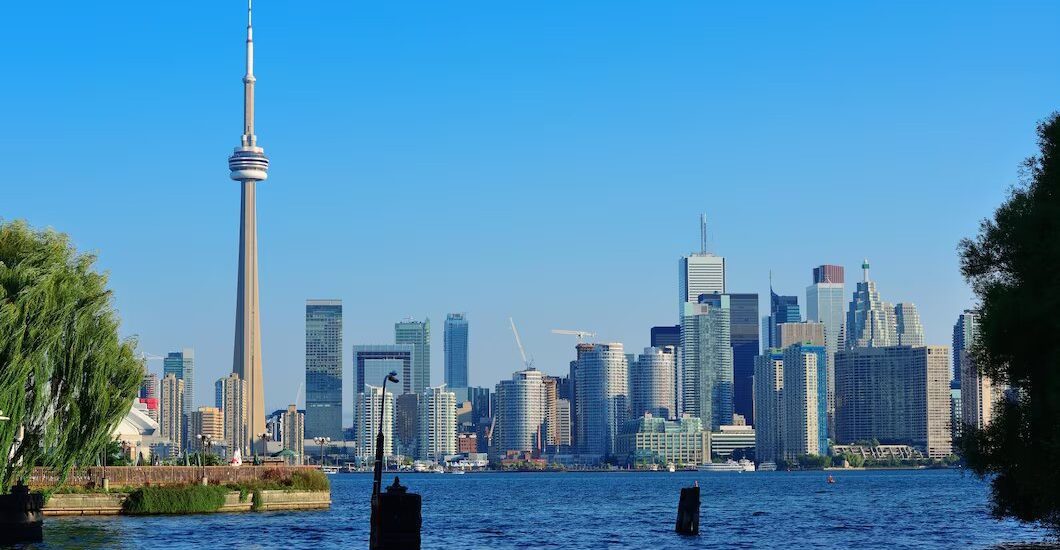 As the world is recovering from the aftermath of covid-19, Canada is nowhere behind. It is one of the few countries to quickly resume its immigration program to fill the gap between the demand and supply of labor. It is time to get in touch with the best Canadian immigration consultant and start your journey of moving to Canada.
There are countless advantages of moving to Canada. Here are some of them.
Top reasons to move to Canada: –
The safest place for immigrants: –
One of the biggest advantages of living in Canada is that it is safe for immigrants. Canadian cities regularly rank amongst the top safest cities in the world. Statistics indicate that incidents such as conflicts and crimes with immigrants are extremely fewer in Canada, compared to the rest of the world. 
Move to Canada and avail job opportunities: –
People move to Canada for the exciting job opportunities it provides to everyone. As a thriving economy, it sets long-term sustainable growth and development goals. To achieve the set targets, it attracts talent from all over the world, benefitting the immigrants as well. 
Access to quality education: –
Some people want to go to Canada because of the quality of education. Education is one of the top priorities of the Canadian government. That is why, in Canada, it is mandatory to go to school. The country vows to give access to free primary and secondary education. For higher education, there are many ways to avail of grants and scholarships so that students can study in top colleges and universities. 
Best healthcare in the world: –
One reason why people move to Canada is that their native country does not fulfill basic rights such as access to quality healthcare services at affordable cost. In Canada, they do not need to worry about medical treatment, regardless of how much they earn. The national health insurance services ensure access to quality healthcare for every Canadian citizen and PR holder. Every province has its healthcare system. The immigrants have to complete the required formalities and get a health card. This public health care system covers most of the medical services.
Immigration-friendly country: –
To cater to an aging population and labor shortage, Canada works extensively to offer a variety of pathways for immigration. Aspirants can either create an Express Entry profile or apply through the PNP. Moreover, the visa extension policies are also very lenient, making it possible for immigrants to live in Canada as long as they wish to. With a simple background screening and prospect analysis, the immigration authorities grant a visa extension.  
Multicultural and ethnic environment: –
One of the advantages of living in Canada is the larger-than-life experience it offers through cultural diversity. It is a place where you can interact with people from various ethnic and cultural backgrounds. You get to learn about different people. Moreover, it helps nurture tolerance and acceptance of different traditions. People learn to co-exist with each other in peace and harmony. Such an experience broadens the horizon and lets people evaluate different situations from different perspectives. The Canadian Multiculturalism Act exhibits the importance Canada attaches to immigrants. The law reinforces the sense of belongingness to the country amongst the immigrants, sufficiently protecting their rights. It symbolizes the pride Canada takes in its multi-ethnic society. 
Great opportunities for investment and entrepreneurship: –
Moving to Canada is a good idea if you have a creative mind. If you have something unique to offer to satisfy a demand gap, Canada is your destination. A strong legal environment and business-conducive policies make Canada one of the best places in the world to start a business. You can either start your own company as a sole proprietor or create a partnership firm. If you have an extraordinary business plan but lack funds, you can share your business proposal with a venture capitalist and gain your business visa for Canada. On the other hand, if you have funds and wish to invest in a stable running business in Canada, you can look for a relevant opportunity. In a nutshell, there are countless ways to accommodate anyone who wishes to move to Canada and live in harmony.
Canada is a place where people can live without worrying about political or economic turmoil. Unforeseen incidents such as strikes, protests, and unrest cause a lot of nuisance in daily life. The economy suffers consequently. Canada is politically and economically stable, giving confidence to investors, immigrants, and everyone else who wishes to move to Canada. Especially post-covid, the Canadian economy is recovering fast and aiming for greater heights of prosperity, opening doors of immigration for foreigners. No matter which province you go to, you will find a stable and forward-looking environment. 
Canada is full of beautiful lakes, forests, mountains, glaciers, and many other natural wonders. If you want to take a walk in the woods or hike in the mountains, you would not have to go too far, as Canada is full of nature's marvels. There are endless possibilities for leisurely activities and outdoor fun. 
Overall good life quality: –
Lastly, people move to Canada to enjoy high living standards. you can chase your dreams and live to the fullest without worrying about financial or social security. Canadians are supportive and hospitable towards immigrants. They are well-known for making immigrants feel at home. 
A vibrant country where different kinds of people live together exemplifying unity in diversity, Canada is the best place to be. 
FAQs: –
Is it worth it to move to Canada in 2023?
The Immigration, Refugees, Citizenship Canada (IRCC) plans to admit 465,000 immigrants in 2023, which is a record-high number. This indicates a large gap between the demand and supply of labor, making it worthwhile to move to Canada in 2023. Moreover, the economy is likely to recover from the damage caused by covid-19 from 2023 onwards, making it a favorable time to migrate.
What is the best age to move to Canada?
The ideal age to migrate to Canada is between 20 and 29 years. The chances to move to Canada through the Express Entry program fall as a person crosses thirty.